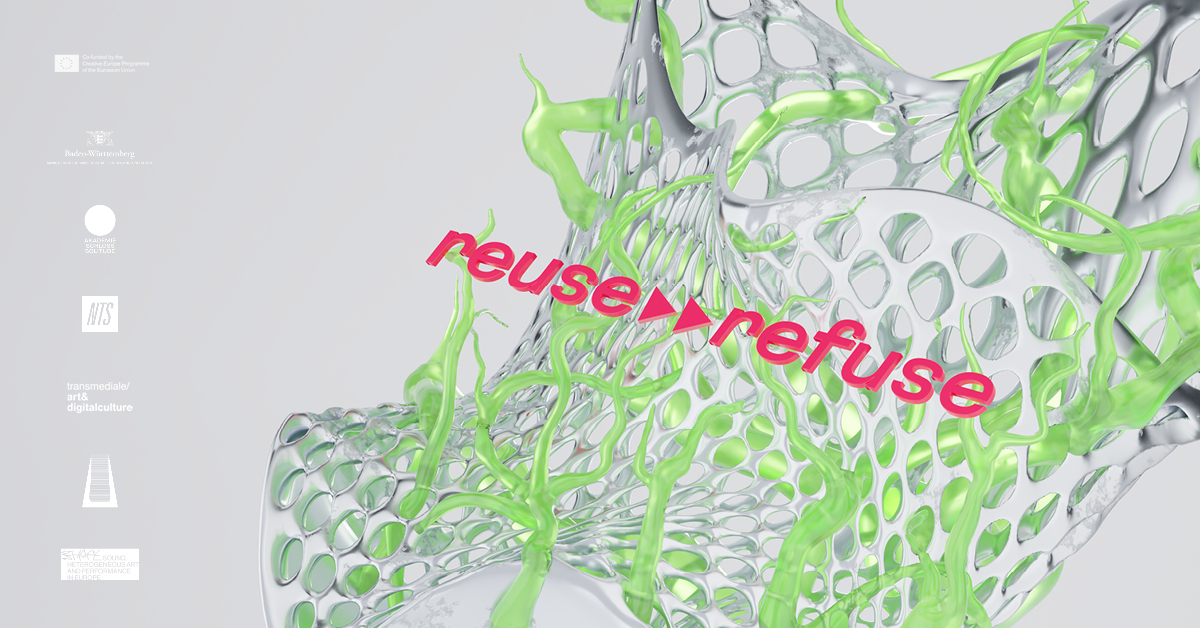 depart.one in collaboration with Akademie Schloss Solitude x NTS Radio x transmediale, presents REUSE >> REFUSE exploring the connections between sound and refusal.
REUSE >> REFUSE is an audiovisual series bringing the dimension of sound into the discourse on refusal. The series invites four artists to activate the disregarded, unproductive, and leftover in order to assert the value of what is often seen as waste. Each of the contributors has been asked to REUSE >> REFUSE, to produce something new out of what was previously rejected or left on the cutting-room floor. Bringing together contributions by Lamin Fofana, Moor Mother, KMRU and Sarvenaz Mostofey, REUSE >> REFUSE will be published in the Almanac for Refusal as well as on the website of NTS Radio on 21.09.2021.
Refuse and refusal converge in that they both are situated outside of what is considered productive or generative. If refusal traditionally marks a break from an existing status quo through individual or collective acts of withdrawal, refuse is normally considered the residue of, or the leftover from, an act of transformation. They are thus both used to describe acts of rejection, avoidance, negation, yet insist on an alternative or a demand for reform. As refusal can be seen as a demand for an alternative, for new possibilities, can what has been deemed as refuse hold those possibilities within it too?
As such, moving past the mere reuse of sonic leftovers, the works in REUSE >> REFUSE seek to reflect on the current urgency to resist violent systems of oppression and exploitation, addressing repressed societies, racial and economic inequality, and tangible effects of the climate catastrophe.
Presented by Akademie Schloss Solitude x NTS Radio x depart.one in cooperation with transmediale and SHAPE Platform Concept and idea by Rafael Schacter & Mara-Johanna Kölmel Curated by Thomas Dumke, Denise Sumi, Rafael Schacter & Mara-Johanna Kölmel Design by Stephan Thiel
Supported by the SHAPE Platform and co-funded by the European Union program CREATIVE Europe.